We use a fully-hydraulic Woodmizer portable bandsaw. This allows very little wood to be wasted.
We can cut logs up to 20 foot in length and 22 inches in diameter. Cutting your logs into lumber can save you up to 75% of the cost of going to the store and buying that same wood. Even with Kiln drying, the cost saving can be enormous.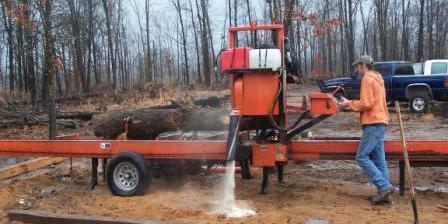 Contact for information and scheduling.